Couples Therapy
Couples therapy is increasingly important and relevant with the rates of divorce and separation climbing. For those who are struggling with relational problems or considering ending their relationship, couples therapy is a tool for managing conflict and making healthy choices. For those who are married, partnered, considering making a long term – and hopefully final- commitment couples therapy can be a great resource to building intimacy and resiliency for the challenges every couple and family face. Finding a therapist who respects the strengths of your connection and who will take a strengths-based approach is important.
In 26 years of clinical practice I've learned creating a strong, intimate connection in your marriage is the most important, most meaningful and most challenging work that you can do. Despite the challenges facing all couples these days, marriage is the primary tool available to you for personal development and maturity. I use the word marriage in the most inclusive sense, honoring all lesbian, gay, and queer couples as well as couples who do not choose a legal form of marriage.
I encourage you to face opportunities for growth and maturity within your relationship because it provides the necessary "lab" for the "growing-up" each of us can accomplish as adults. In couples therapy I create an atmosphere of respect for your relationship and each individual. I 'hold the tension' between couples as I work with each partner to develop the skills to manage their own anxiety within the relationship and take responsibility to work on healing themselves.
For starters, I will help you develop your capacity to risk yourself within your relationship and your ability to successfully invite your partner to do the same. Compromise, "better communication" and negotiation will help you collaborate but won't build joy, intimacy or marital satisfaction. Compromise creates an atmosphere of disappointment and frankly, negotiating away differences may extract excitement from the relationship, causing a loss of eroticism. There are exciting, playful and incredibly satisfying options to giving up or getting out! As a human race, we are now exploring new frontiers in intimacy; it is a great joy to participate personally and professionally, in this process of human growth and development.
How to start Couples Therapy: A FAQ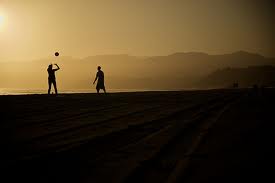 How do we agree on a therapist?
For starters, a referral from a therapist either of you has already seen might be a good idea, but seeing a therapist that either of you have been previously treated by is not. They have already formed a treatment alliance with that partner.
Talk about what you need and what preferences you have. Decide if the gender of the therapist matters.  What do you dread? Consider convenience, such as location, hours and cost. Often it's a very good idea to schedule some time to be together before and after sessions, so a bit of a commute can be a good thing.  Make sure that the therapists you are considering have considerable experience in both individual and couples therapy, that they are trained and supervised in couples therapy.
Who should pick the couples' therapist?
Both partners should participate in the research, interviewing and selection of their therapist. To leave this up to one partner or the other does not communicate mutual investment in the process. That mutual investment is essential for any couple therapy to progress.
What is an initial consultation?
This is a meeting when you both meet with a potential therapist and talk with them about their approach and your needs.  Find out how they approach their work and how they will help you identify and resolve problems – not only "issues" like parenting or finances but problems in your relational style as a couple; like how you connect (or not) and how you resolve conflict, and how you are responding to intimacy in the relationship.
During this consultation, (which may take a several weeks), consider how well you connect with the therapist and they with you.  Are you feeling increasingly trusting with them? Is your partner? Do they seem to enjoy working with you? Are you both feeling heard?
I often tell couples it may take me a few weeks to do an assessment of what I view as the problem areas and evaluate how to approach this together, and that it will take them more than one visit to get a sense of how good of a 'fit' they have with me.
Conflict
If you and your partner were not dealing with conflict you probably wouldn't be looking for a couple's therapist. Therefore it's a good idea to find out how comfortable the therapist is with conflict. They will need to see how you relate when you are in conflict. It's interesting that many times therapist's training encourages minimizing and subduing conflict before it's clear what the full extent of the problem is.  A good couple's therapist doesn't encourage all out brawls in the session, but will have a fearless and creative interest in how couples fight and resolve their fights. They will help that couple look objectively at their process and figure out with them how to make changes that contribute to a stronger relationship.
Intimacy
Working on sexuality issues and intimacy in a relationship is nearly always difficult and sensitive. It's also usually important for most couples. When things are going well in that area, it serves as a great 'lubricant' for dealing with difficulties and conflict in the relationship (so to speak!). But the reverse is also true and problems here can complicate everything, causing an overall sense of irritation and disconnection. Finding a therapist you can trust with these issues is important.
What if we are a lesbian or gay couple?
In my experience, apart from social stigma, couples issues aren't really different for people who are not 'straight'.  That being said, not every couple's therapist has developed the experience and comfort level for working with lesbian and gay couples. Ask what their experience is and how comfortable they are with your sexual orientation when you interview them on the phone.
How does insurance work for couple's therapy?
Insurance is always complicated it seems. Couples therapy treats the relationship. But insurance companies who cover couples therapy always require a diagnosis. There are no "official" clinical diagnoses for marriages/relationships. Therefore, one of the partners must be the 'identified patient' for the insurance claim.  You can figure out how your insurance would work by calling the customer service number on the back of your card, and asking them directly.  Our office will always be happy to provide you will all the information you need to submit a claim, but you will be responsible for the bill. We only bill directly to Blue Cross Blue Shield PPO.
Talk before there's trouble…..
If you ask marriage therapists about their most challenging cases, you will often hear that these couples sought help long after their first serious problems.
Marriage trouble is intensely personal. Few of us have seen our parents model the use of couples counseling. And, it's hard to invest in a process where we become vulnerable, can't predict how it will unfold and don't have guaranteed outcomes.
What is predictable is that all marriages will have difficult times. Asking for help early is a predictor of success in couples counseling. Marriage is an incubator for grown-ups, since as newlyweds we never begin marriage fully mature. Making effective use of that incubator is made much easier with help from a compassionate, competent professional.
Talking about sex…
I'm 25, we've just been married a year, and I'm happy but seriously disappointed by our sex life. It's over too fast for me to climax. How do I tell my husband about this? I don't want to break his heart, or his pride.
Ok, this is difficult, but everyone has to learn to do it. By "it" I mean talking about sex, not just having sex. It's best to choose a relaxed, semi-quiet time, when having sex is not on the agenda. I think it's great to ask for permission to bring up a delicate topic and create a playful, non-anxious attitude in your own heart at the same time.
It takes a long time, sometimes a lifetime, to get full "ownership" of our sexuality. And 25 is still young. Also, premature ejaculation can also be a problem for older men and their partners as well. What's amazing is that couples can go for decades without resolving this issue. Accommodating this problem is only a temporary solution. Once it becomes a pattern it is self-reinforcing and very demoralizing to everyone.
Credible lovers will not be satisfied unless they have also satisfied their partner as well. Therefore, your husband should be at least as interested as you are in a solution.
There are physical techniques that you can use to delay ejaculation; however creating a strong erotic connection during lovemaking is a more effective approach. Couples who can focus on and "track" the ebb and flow of their partner's arousal during lovemaking are usually successful with their love life. This is a skill that is rarely mentioned or taught. But it makes sense, since tracking with other people's moods, thoughts, and ideas is also critical to social competence. Eye to eye connection, playfulness and a true desire to please as well as be pleased builds this erotic connection.
And, when the connection is lost, don't be afraid to stop, "retrace your steps", go back and find it again.
If your statements about your sexual expectations are wrapped in desire rather than complaint or criticism, these conversations will more likely be experienced as delightful, seductive invitations.
If your husband is defensive, hurt or angry, you should suggest that you have the conversation at a latter time – at his initiation. Whether or not he initiates that conversation will tell you a whole lot about whether you need professional help.
More Questions?
Call me – Elizabeth Ritzman, LCPC
312-815-9607
Or Email me:
Elizabeth@elizabethritzman.com
This entry was posted in Articles, Counseling, Marriage and tagged Counseling, couples, desire, husband, low desire, marriage, premature ejaculation, sex, sex therapy, wife.
Tags
Marriage, marriage counseling, couples, counseling, couples counseling, divorce, divorce counseling, relationship, relationship therapy, therapy, therapy oak park, counseling oak park, counseling Chicago, couples therapist, therapist oak park, couples therapist oak park, communication, newlyweds, marriage therapy, relationship help, intimacy, conflict, lovers, reconciliation, partners, sex problems